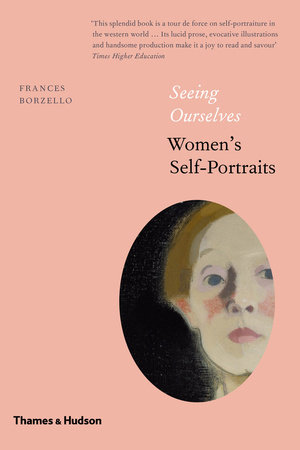 Seeing Ourselves : Women's Self-Portraits
This is an updated and rewritten version of a book first published nearly two decades ago. Smaller in size than the original, it is presented as an illustrated read that argues for the originality of women's self-portraits.  Surrounded by taboos that told them not to boast, not to look as if they put work before beauty, not to behave in an 'unfeminine' manner, they nonetheless managed to find ways to express their pride in their professional abilities which  are completely different, and just as original, as those of the male artists.   Their self-portraits leave the viewer with huge respect for their wit and talent.
"A revised edition of Borzello's acclaimed exploration of female artists and self-portraits from
 the 12th century to the present day. The author shows how women manipulate their own images as skilfully as any modern spin doctor. The narrative culminates in the self-confident, taboo-smashing modern era, exemplified by Alice Neel, who painted herself nude at 80."
'11 Books to Read This Summer', Tatler July 7 2016
"Some books are so beautiful, you tremble to open them. Thames & Hudson's new edition of Frances Borzello's Seeing Ourselves: Women's Self-Portraits is one of these, its ivory pages so crammed with fantastic reproductions, you might want to think about investing in a pair of white cotton gloves before you read it."
'Lucid and unexpectedly compelling': Rachel Cooke, Observer April 11 2016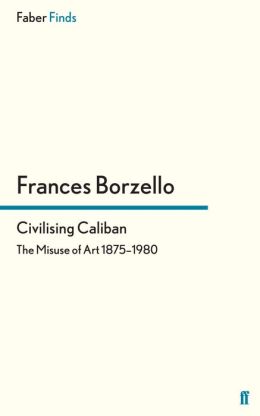 Civilising Caliban: the misuse of art 1875-1975
My doctoral thesis, first published by Routledge and Kegan Paul in 1987 and now reprinted as a Faber Find with a new introduction, started as an investigation into the so-called 'wave of social realist art' that supposedly hit the Royal Academy exhibitions  from the 1870s.  This developed into the discovery of the settlement movement's use of paintings to refine the urban poor.
'At the heart of Ms Borzello's analysis is the character and work of that celebrated late-Victorian "improver" –Canon Samuel Barnett. …..little attention has been paid to the crucial and controversial role Barnett gave art to play in the improvement of the working classes.  For Barnett art possessed a remarkable and virtually irresistible "refining" and "civilising" power, a capacity "to improve not just the lives of the poor but the poor themselves".  Albion, spring 1990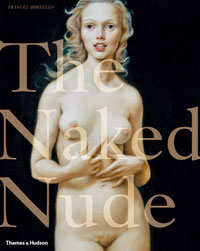 The Naked Nude
This book grew slowly.  In 1994, the exhibition of Jenny Saville's huge nude women – huge in terms of painting size and the women's generous flesh — impressed me as introducing a completely new kind of nude to art.In 2008, Australian radio asked me to revalue Kenneth Clark's The Nude of 1956 in which he said the nude was a category cleaned up for art.  And then there was the feminist interest in the tyranny of the perfect body. These were just some of the things that led me to write about the way Clark's definition of the nude was no longer relevant.
The Naked Nude is an attempt to account for the discrepancy on gallery walls between the traditional idea of the nude as the pinnacle of artistic beauty and the uncomfortable reality of  art's nudes today, all lumps and bumps and pubic hair. No longer sanitised, they cause the viewer anger and embarrassment.
'Frances Borzello has produced a thoughtful, highly intelligent book, tracking the newly frank, newly naked nude.' SW, RA Magazine, winter 2012
'..Borzello brilliantly updates the evasively genteel distinction between naked and nude made by Kenneth Clark in 1956, exposing the new qualms of conscience that have emerged in our own frnker but more scrupulous era. Borzello's illustrations are titillating, embarrassing and sometimes outright disgusting: here we find art holding a mirror up to our troublesome human nature and showing us who we are, genitals and all.' Peter Conrad, The Observer, Dec. 2 2012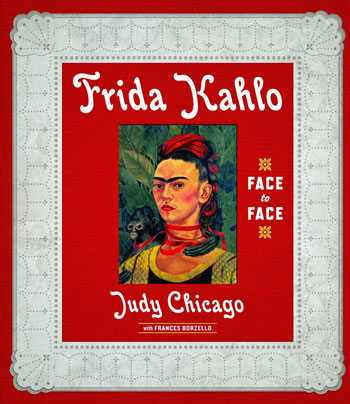 Frida Kahlo: Face to Face
I have known Judy Chicago for years, so when she asked me to collaborate on a book about the Mexican artist Frida Kahlo, I could not resist. This very beautiful book was conceived as a conversation between two artistic icons of different generations, Judy Chicago and Frida Kahlo, as the first in a series called Face to Face, so of course the book was 'Judy's'. Each one of the hundred Kahlo paintings was given its own spread with a commentary. My role was to have a dialogue with Judy, our sometimes differing views suggesting different ways of looking at the images.
'Consisting of an introduction, two essays (one by Chicago and one by Borzello), and full-colour reproductions of Kahlo's most significant works, the book warmly welcomes readers into a dialogue between the two authors. Commentaries from both writers accompany each painting, calling to mind the format of the Mexican retablo (altarpiece) that, as Chicago and Borzello adeptly explain, proved to be a valuable sorce of inspiration for Kahlo throughout her career.' Rebecca Park, Women in the Arts, magazine of the National Museum of Women in the Arts, autumn 2010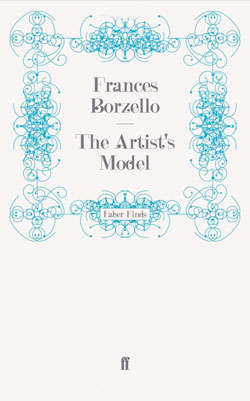 The Artist's Model
To admit to writing about artists' models is to set off an avalanche of interest. "Didn't Rossetti marry his model?   Didn't Augustus John sleep with all of his?" At first I brushed such questions aside as frivolous. Instead of revealing the facts about modelling in England from the foundation of the Royal Academy to the present day, the gossip column approach to art history seemed to veil them. But as research revealed the mundane business of a model's life, I had second thoughts about my high-minded approach. I became fascinated by the way that contrary to the facts that were emerging, the majority of model anecdotes shared a common obsession – sex – and a common assumption – that models are female. I started to wonder how posing for artists, a tiring, tedious and lowly-paid profession practised by both sexes and all ages, could have become so fascinating to the public mind and also so distorted.Modelling is a misunderstood activity in which myth and reality are far apart.  My first book, published by Routledge and Kegan Paul in 1987, it reappeared in 2010 under the Faber Finds label.
'The first chapter of Frances Borzello's book, The Artist's Model, is entitled Fact and Fantasy. The facts are dull. Modelling is a boring, tiring, badly paid profession. Yet out of them we have created an image of a woman dressed only for seduction who probably sleeps with the artist, cooks for him, and inspires his best work. Rossetti has his beloved Lizzie Siddall, Whistler had his Maud, Augustus John . . . well Augustus had whoever he could, whenever he could.' Waldemar Januszczak, Guardian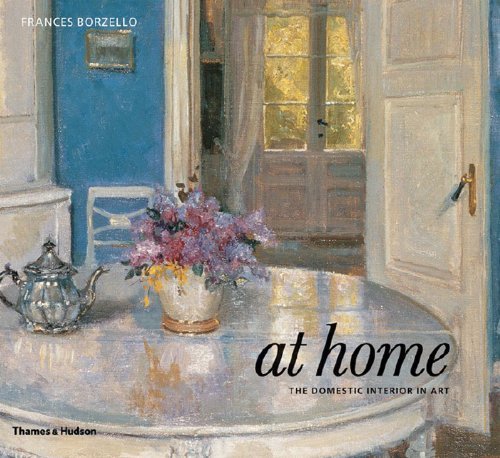 At Home: The Domestic Interior in Art
Lots of research went into this book which argues that the domestic interior should be considered an artistic category in its own right, alongside landscape, portraiture and history painting. In art historical terms, the painters Vuillard and Bonnard are always presented as Intimistes, artists who at the start of the twentieth century produced a group of revolutionary and ravishing Japanese-influenced images of the rooms they lived in. While the brilliance of their ways of seeing is indisputable, my favourite discovery was that they were only two of hundreds of artists in many countries at this time who had realised the potential of the the domestic interior as a subject in its own right and not just as a background .
'Between the pages and the plates of this book, its author states her case for the domestic interior as a newly minted genre in painting. The historical circumstances in which pictures were painted and paid for, the artist's climb to professional ascendancy and the loftinesss of scholars have all combined to cloud our judgement, she argues. ' The World of Interiors, Nov. 2006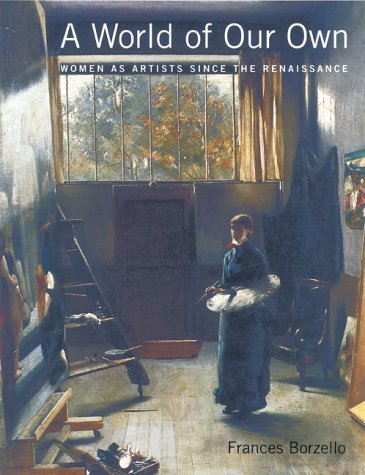 A World of Our Own: Women as Artists Since the Renaissance
Bloody-mindedness inspired this book. Women were forbidden to attend art schools until the end of the nineteenth century and social convention and religious teaching frowned on them working. And yet for centuries women had practised as artists.How did they do it? I wanted to show how they overcame these difficulties by turning the focus away from women as victims of the exclusionary tactics of the art establishment to women as determined to get a training and a career for themselves. The story offers glimpses of the changes in artistic and social attitudes over the centuries, culminating in today's right to education for all.
'This refreshingly optimistic book then takes off on a heartening tour of how the other side worked. She shows us how women artists through the ages fought the taboos, wriggled round restrictions, then, with spirit and determination, got on with the job.' Sally Cline, Literary Review, Oct.2000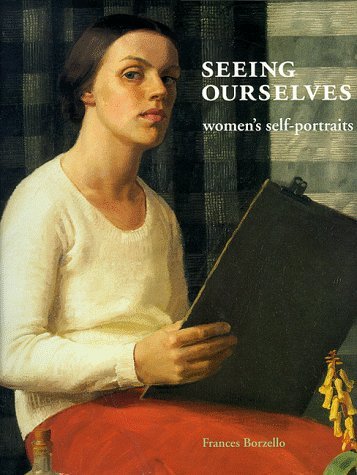 Seeing Ourselves: Women's Self-portraits
A book that began as a passion. For years I collected copies of self portraits by women artists. One day when I opened the drawer that held them , I realised that I had over a hundred, dating back to the sixteenth century. It was inevitable that I would ask if the social pressures on women had dictated their depictions of themselves. What I found was fascinating. Forbidden by the conventions of past centuries to boast about themselves, to work in fields that were seen as exclusively male, and expected to know their place and to be forever feminine, they still managed to speak about their artistic convictions, to hold on to their femininity, and yes, to boast about themselves by exploiting the language of self portraiture to their advantage.
'One of the intriguing pleasures of this book is that it shows female artists from the sixteenth century onwards manipulating their own images as knowingly and skilfully as any modern spin-doctor, and often with more cheek.' Jan Dalley, The Observer, March 8, 1998
'The book is beautifully presented and invites us to consider women's self-portraiture as a genre in its own right, acknowledging what it has in common with, and what sets it apart from, the self-portraiture of male artists.' Belinda Thompson, Times Literary Supplement, Nov.13 1998
Reclining Nude
Giorgione's Sleeping Venus painted in Venice at the start  of the sixteenth century  marks  the source  of a river of  reclining female nudes that widened down the centuries.    This picture book   offers a survey  of  classic images of the genre.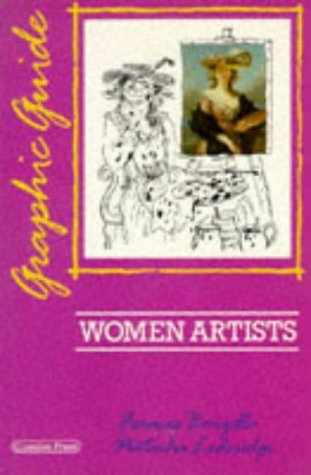 Women Artists: A Graphic Guide
Very short and fun to do, written with teens in mind,  it benefitted immensely from Natcha Ledwidge's witty and sophisticated drawings.
'An illuminating  book about women  artists who have produced brilliant work in spite of the obstacles put in their way.'  Cosmopolitan, June 1986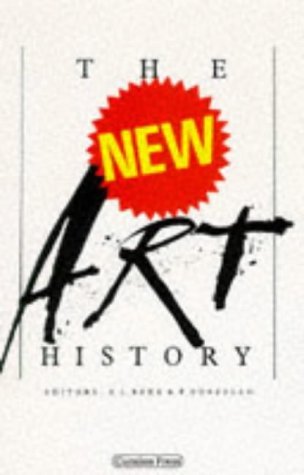 The New Art History
This anthology of essays was the first to consider the impact of feminist, marxist, structuralist, psychoanalytic and social-political ideas on art history, a discipline notorious for its conservatism.